Snail Farming
Snail farming is one of the most lucrative animal husbandry business. The botanical name of the giant African snail is Archatina fulica. The good thing about this business is that you can become so creative with it and with very little capital you can start your snail farm.
Breed Selection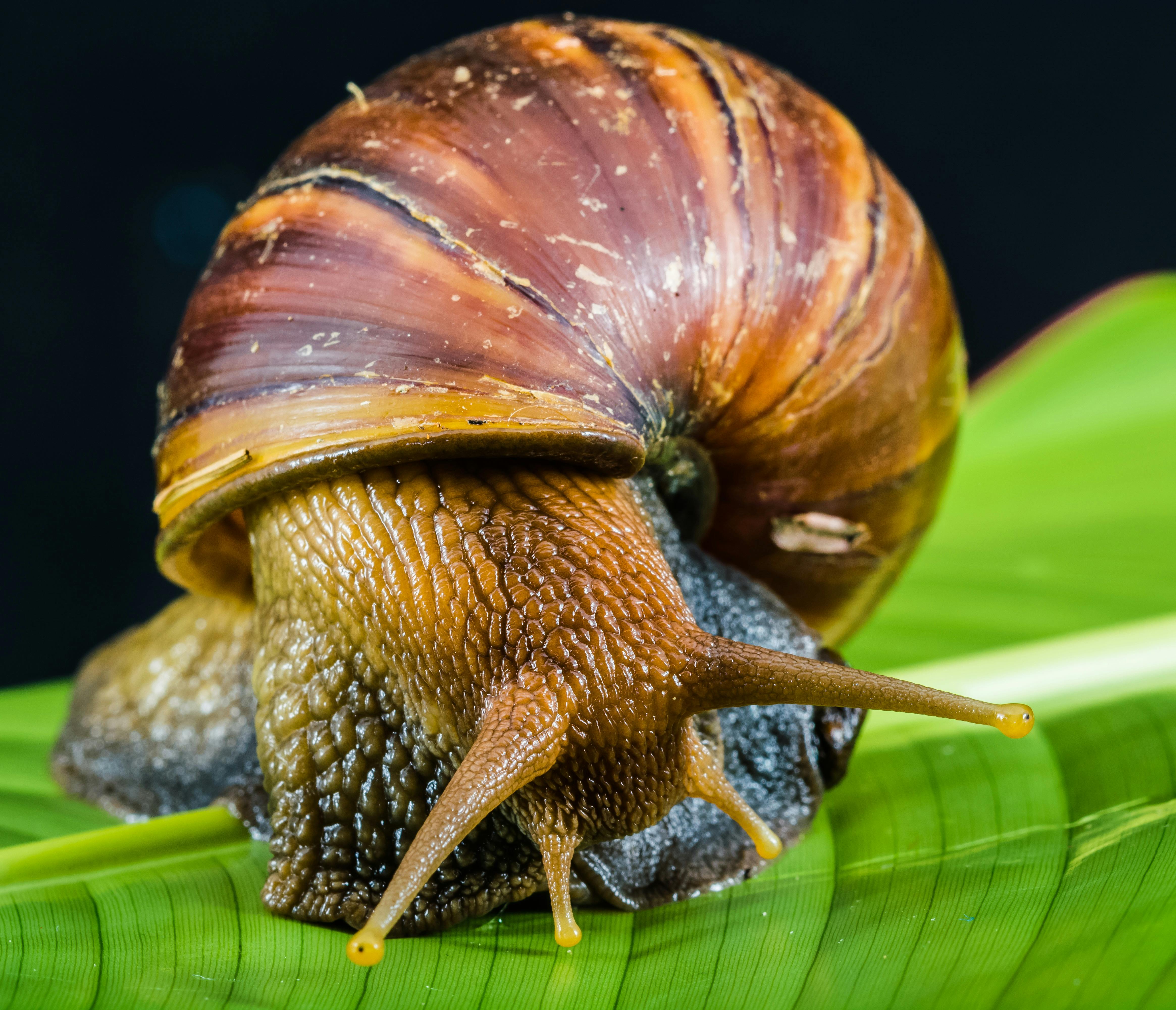 The first thing you need to do is breed selection. Breeds are a very important aspect of any animal husbandry business. My suggestion will be for you to try and visit snail farms around you, however, don't worry, if you can't get any farm close by that rear snails, it's easy, just make sure you get those that are naturally adapted to their environment.
One nice thing about starting a snail farm is that, so far you can hunt for it, you don't need to bother about buying from the market. Most of the snails that are found in bushes are more resistant to adverse conditions than those you might get from anywhere else.
Building the Pen
Now you go ahead and get a very nice location that's not dry and not too water logged. Usually, snails prefer under-trees, mine are located just behind my room, where there are orange and mango trees, enough to shade the snails.
Just ensure the pen is located where there is the greatest minimum exposure to sun burn, which could easily get them dehydrated.
Usually, the pen can be 100 cm tall (the size of a meter rule), the width depends on the number of snails you wish to stock, but always remember to create room for expansion. It is advisable for you to lay concrete on the floor of the pen and cover the pen with strong net, with a door just above it. Of course, you should not just put the snails directly on the concrete, get a good loamy soil, that's neutral, not acidic nor basic and use it to make a bed on the floor of the pen before you place the snails there.
Getting Feeds
The feed of snails is one of its selling points, as they do not require any expensive dietary needs. Snails will eat anything apart from salty foods. In fact, don't bring a pinch of salt close to them, otherwise, you'll lose your snails before morning. Example of things that snails eat include leaves of pawpaw, vegetables like water leaf, pawpaw fruit (they love this), bean pudding, cooked rice without traces of salt or seasoning. So, don't worry about the feeding capital, their feed is very cheap and easy to get.
Reproduction
Yearly, a single matured snail can lay up to three times and can lay to 20-30 eggs at a time, they are highly prolific and before you know it, the pen might become too small by the end of the year.
Marketing and Market Availability
Now, let's talk about the market for snails. One beautiful thing is that giant snails are very cheap to farm, but expensive to buy for consumption. The best time to sell your snail is towards the dry season, when most of the snails in the bush are hibernating, you can take advantage of that situation. You can also sell during rainy season, depending on your choice, whenever time you decide to sell, provided you're can meet demand, it's a win for you. Snails are usually sold according to weight and a fully grown giant snail can go for as much as N300, while a cooked snail can sell for up to N900.
Because of the medicinal value of snail, you do not need to worry about the market for it, besides, the supply has not been able to meet demand in Nigeria and you'd be surprised by how far people can go in search of snails.
Piggery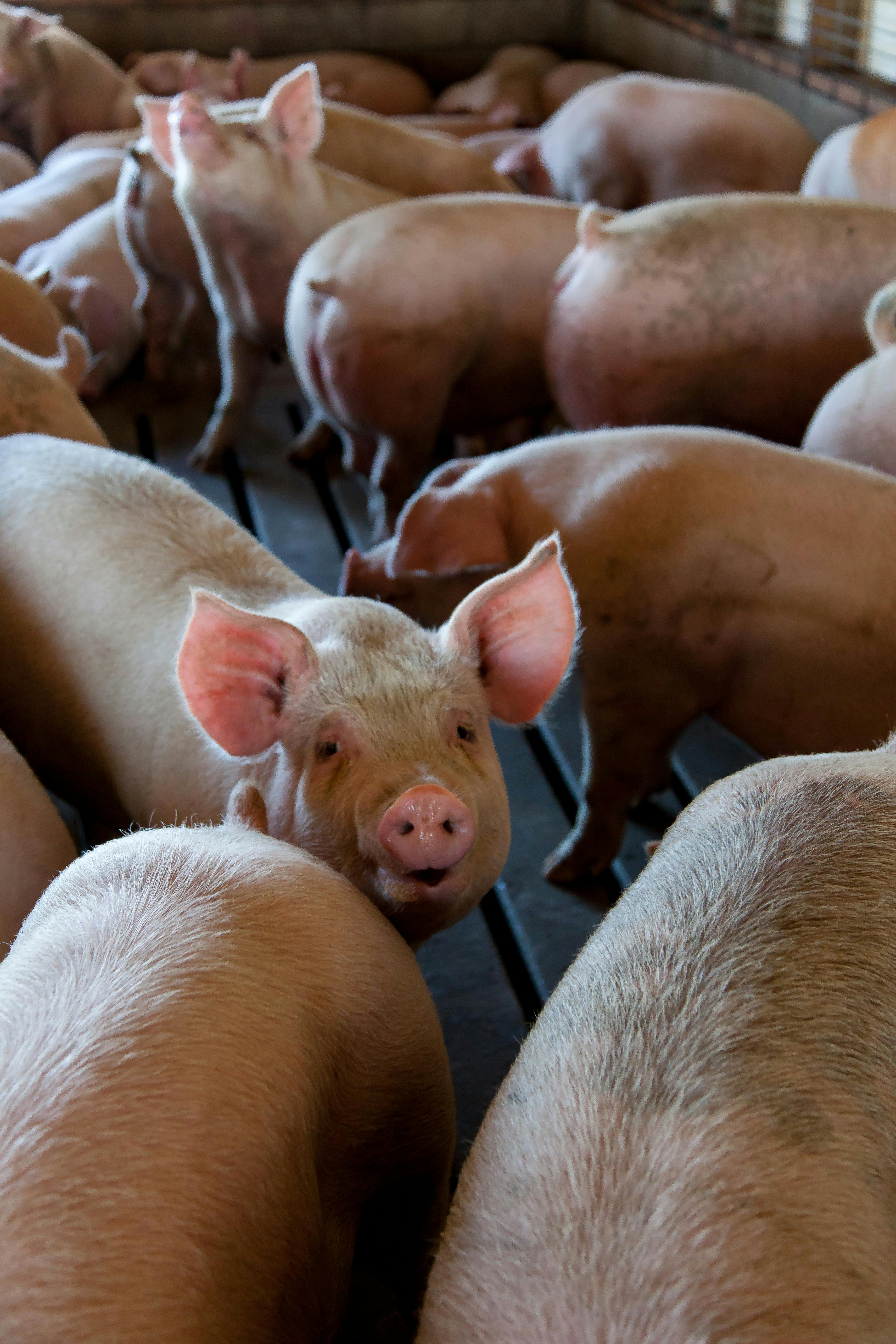 Another yet lucrative business you can venture into is piggery. The daily requirement for protein has necessitated the demand for pork. The starting capital is not much, with just N60-70 thousand you can start your snail farm.
Breed selection
As for pigs, selection of the breeds has to be done technically and may need the advice of experts. Getting a wrong breed of pigs can be very bad, as poor pig breeds can frustrate a pig farmer quickly out of business, making him to assume that pig farming is not good.
However, it's not that hard, so far you're ready to conduct your research before you get the breeds, I can assure you that pig farming is one of the best farming I've seen around, probably because of its uncommon nature and definitely the high demand for pork. Usually, if you want to buy your pigs, you can start with about 3, two females and a male. Make sure that the male is at maturity, while the females are younger than the male, this is because older female pigs can get intimidated by the size of the male.
The pen
After breed selection, the pen of a pig needs to be constructed such that the walls are very strong, as pigs can become very destructive. Apart from this, make sure their pen is always dry and kept clean, pigs can become very dirty.
Ensure that there is water passage in their pen, with good demarcations. For example, do not place older ones with younger ones, and except for mating reasons, separate male pigs from female pigs.
Feeds
The feeds of pigs are also very cheap, pigs will eat anything, all foods eaten by man can also be given to pigs. The only special diet is when you need to include little additives such as treatments or iron in their meal, this is usually not costly.
Reproduction and Care of piglets
Pigs are very prolific, and one pig can give birth to about 13-18 piglets at a time. Be sure to wean the young pigs when necessary and ensure that you monitor the breastfeeding, as the mother can sleep on her piglets and get them suffocated. Usually, most farms use mother-piglet demarcation cages, where the piglets suck from a confined mother, who is unable to move or roll over her piglets.
Marketing and Market Availability
A fully matured pig can go for as high as N50 thousand, depending on the location. In Nigeria, pigs are known to sell better in the West, East and South, while it has a disadvantage in the North. However, generally, pigs buyers are not scarce, in fact, you'd be surprised at how you might not be able to meet the influx of demand if you don't expand and it's a very lucrative business.
By premzyblog